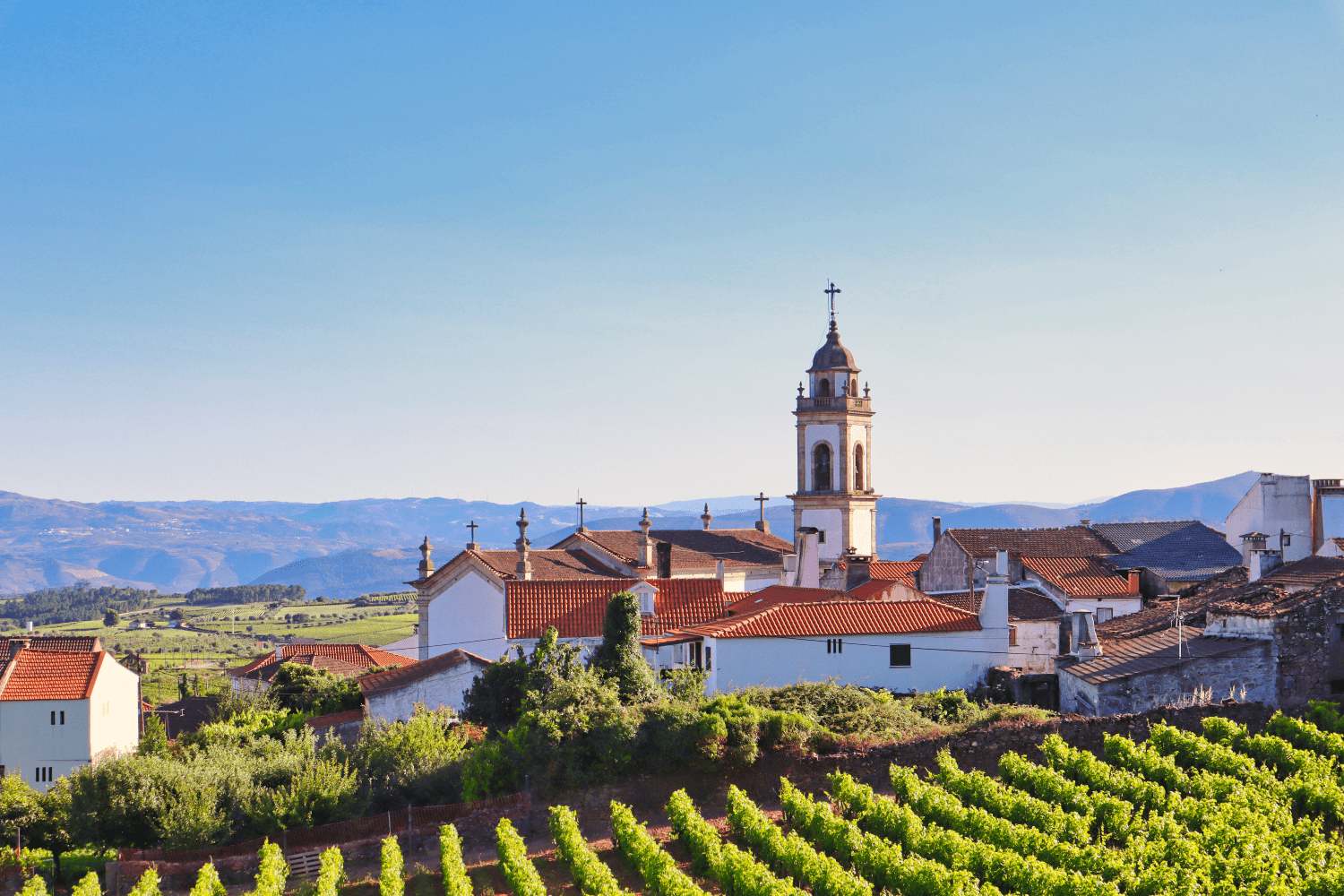 Favaios, meu berço d'oiro
Minha concha de cristal.
Favaios, queria rezar-te
No mais lindo madrigal.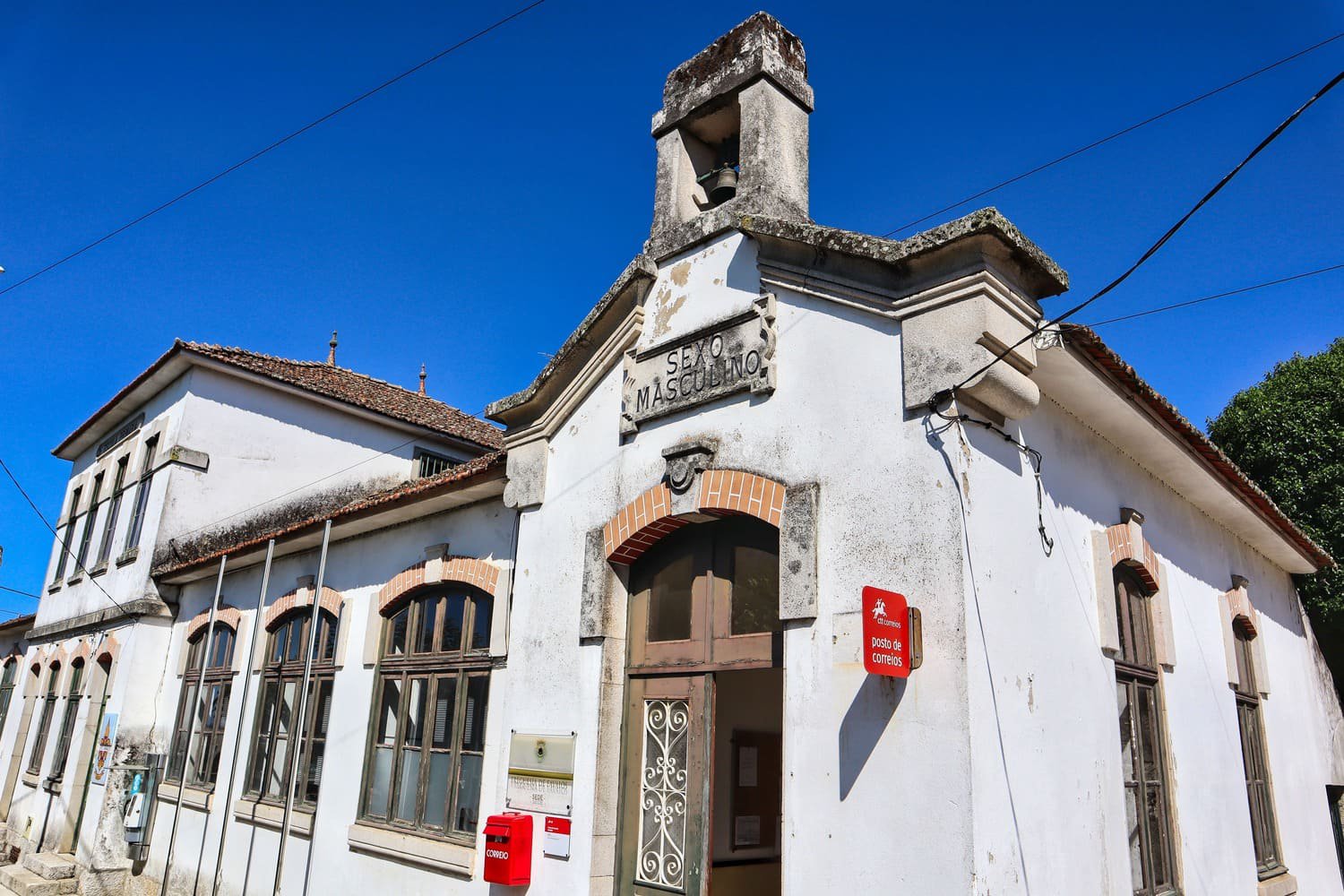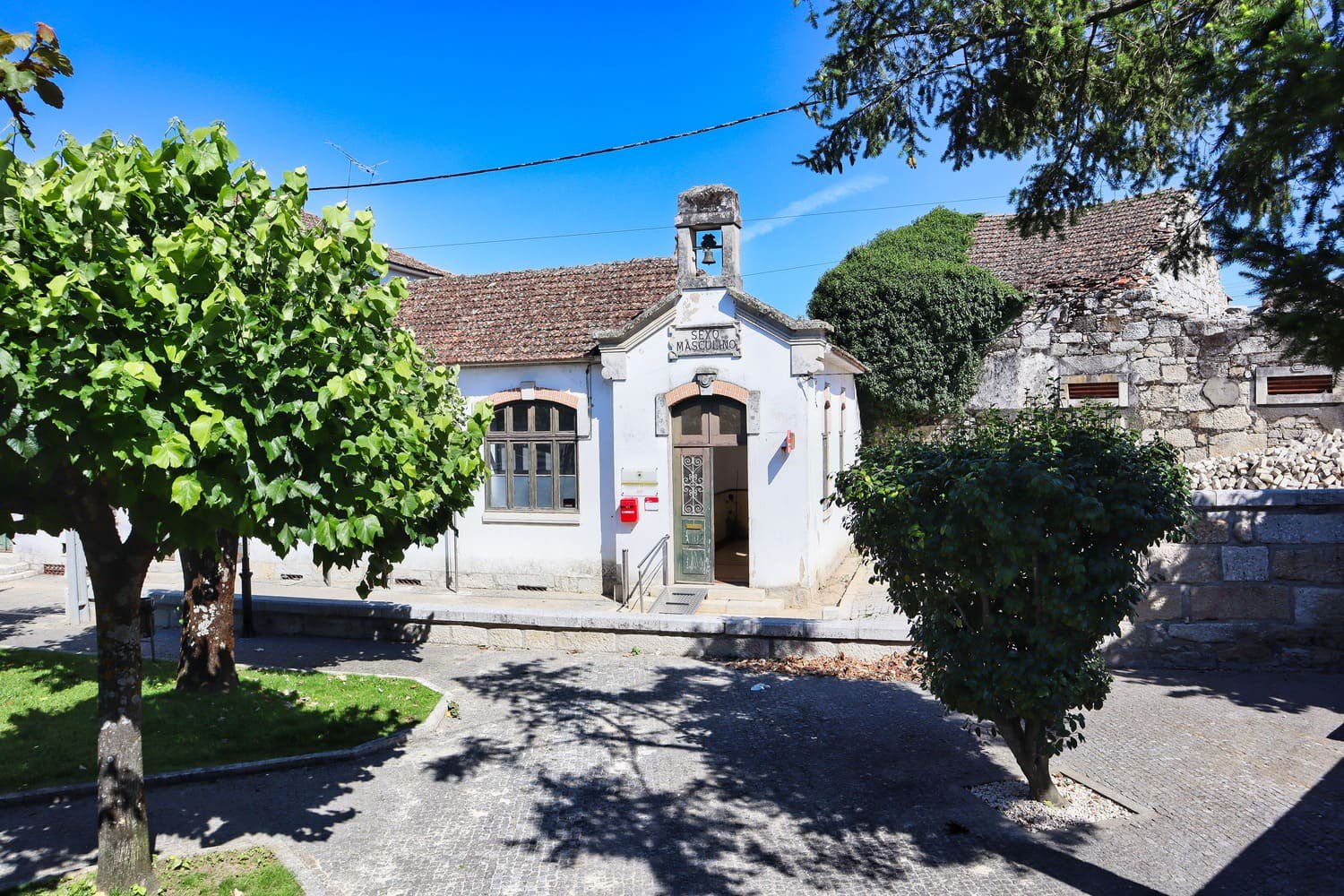 Freguesia de Favaios
History of Junta de Freguesia
Part of the municipality of Alijó, in the sub-region of the Douro and district of Vila Real, the Vineyard Village of Favaios is home to about 1,000 people who passionately embody in themselves the values and traditions of a place of secular history, embracing the sense of community in a peculiar way, shaping the village to be the stage for unique stories and conviviality.
Inserted in the interior of the Douro, the locality is about 135 km from Porto and 430 km from Lisbon, with the practice of activities related to wine growing being, even today, the main livelihood of a significant part of the local population, living up to its designation as a Wine Village, bringing to the world a dream in the form of a delicious nectar, the famous Moscatel de Favaios. The origin of this small place gets lost in the maze of history, rising up in adversities and becoming, today, an associative village that imprints in itself the strength and will of its inhabitants, with a history that goes back to the Roman period and that defined what is today one of the most intriguing places of the Douro Wine Region.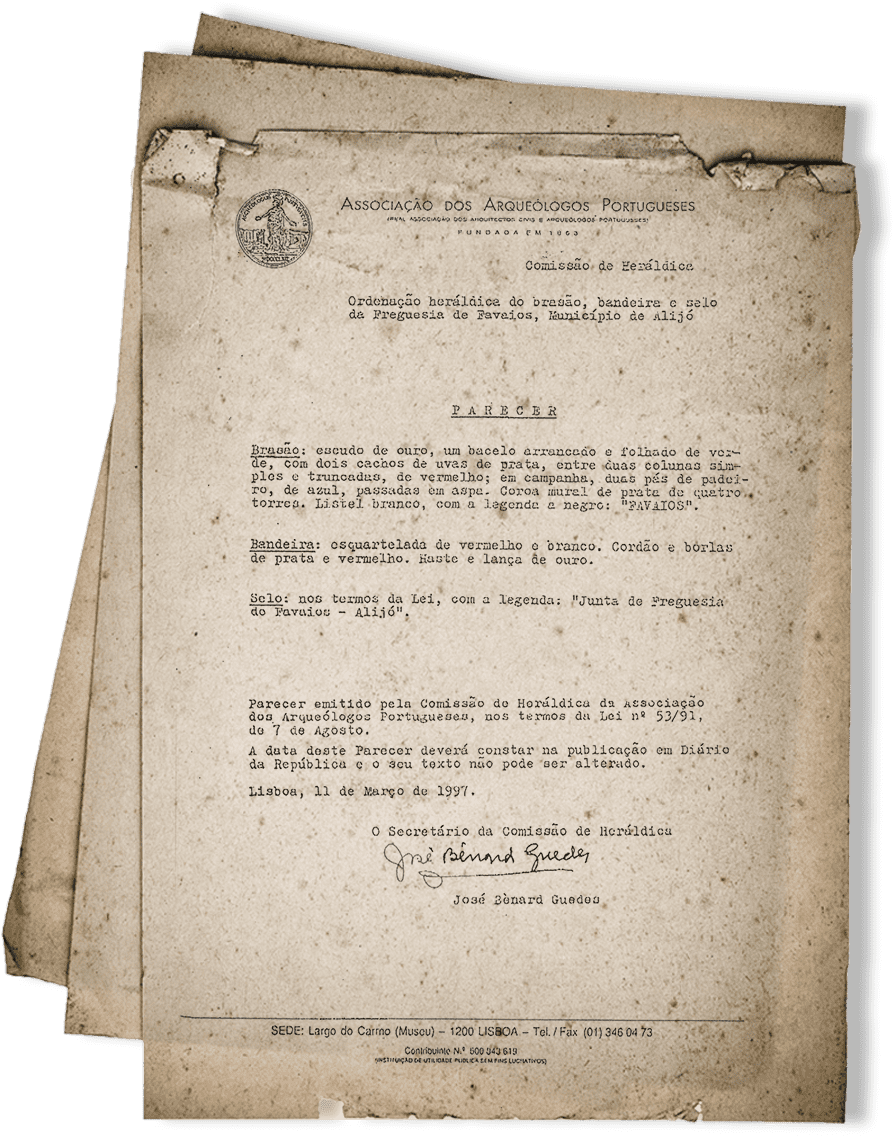 Brasões da Freguesia de Favaios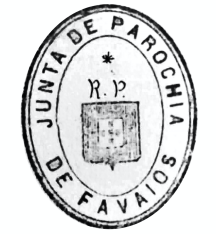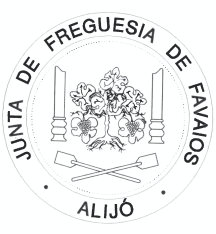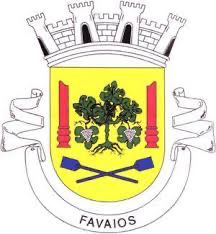 1997
Heraldic order of the coat of arms, flag and seal of the Parish of Favaios, Municipality of Alijó
1997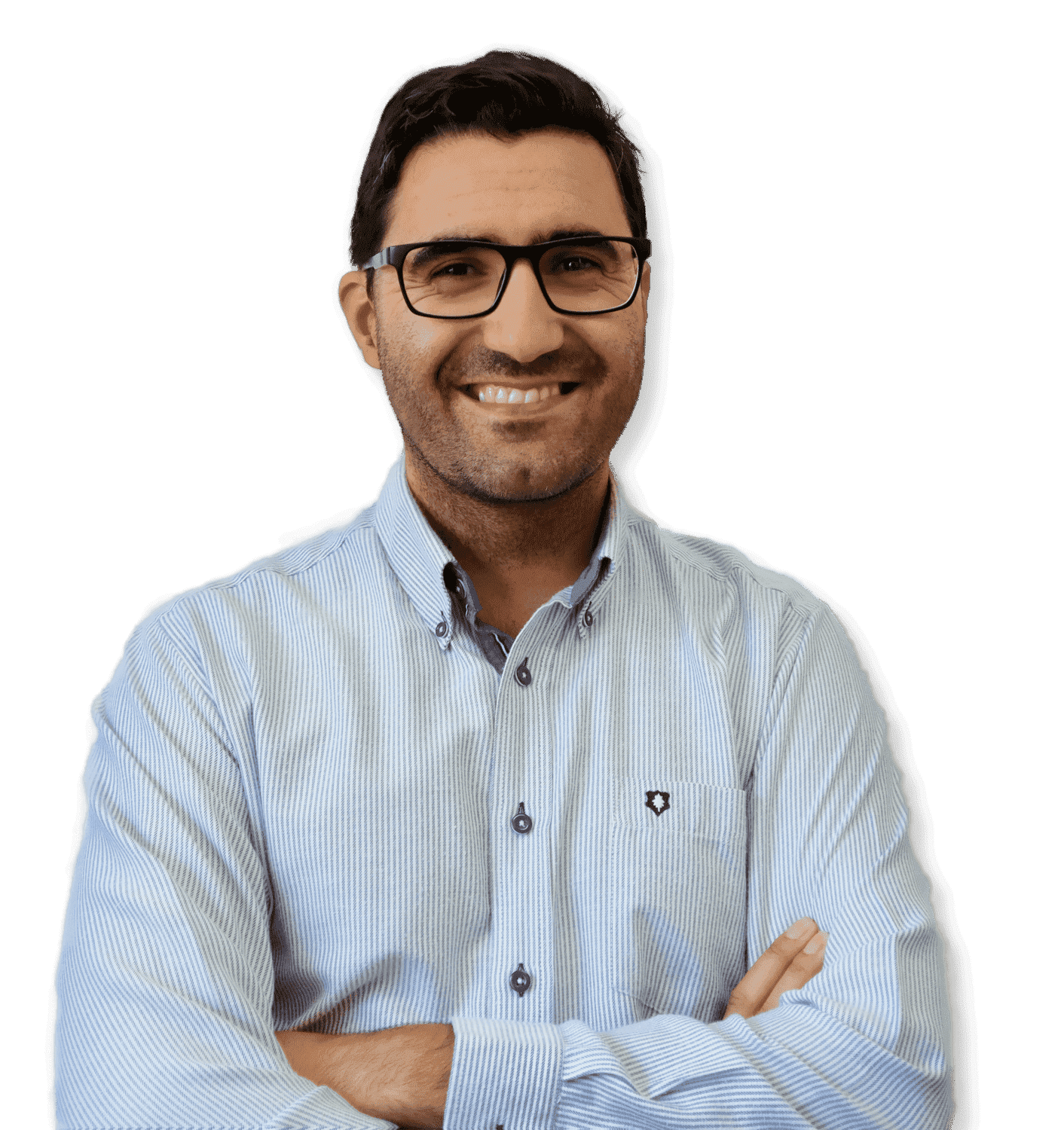 Message from the President
Raffaele Liberato Batista
Dear Residents of Favaios/Estimated Favaienses
I would like, at the outset, to welcome you to the new website of the Favaios Parish on the internet. We are in a new age of knowledge and at every moment in the globalised world information changes, institutional dynamics change and human life itself changes according to these factors.
From the moment this executive took office in 2017, one of our priorities was to improve communication, making the dissemination channels we have profitable, namely social networks and the creation of this institutional website.
During the year 2019, we submitted an application for the project "Favaios - Aldeia Vinhateira" which pushed us towards the creation of this space.
Favaios is today, undeniably, synonymous with an attractive and welcoming village, which knew how to modernize, evolve and adapt to new dynamics, being a parish of high importance.
Living in Favaios, as the Favaienses and residents know, is challenging and inspiring, either by the authenticity of its people, or by the mosaic of unique landscapes, gastronomy or heritage. It is therefore important to know how to preserve and value what we have and continue to work for a future that makes everyone proud.
For those who visit us, I leave the certainty that this territory will provide them with lively interactions, remarkable experiences and deep memories.
We count on you and are always at your service.

THE CHAIRMAN OF THE BOARD
Raffaele Batista