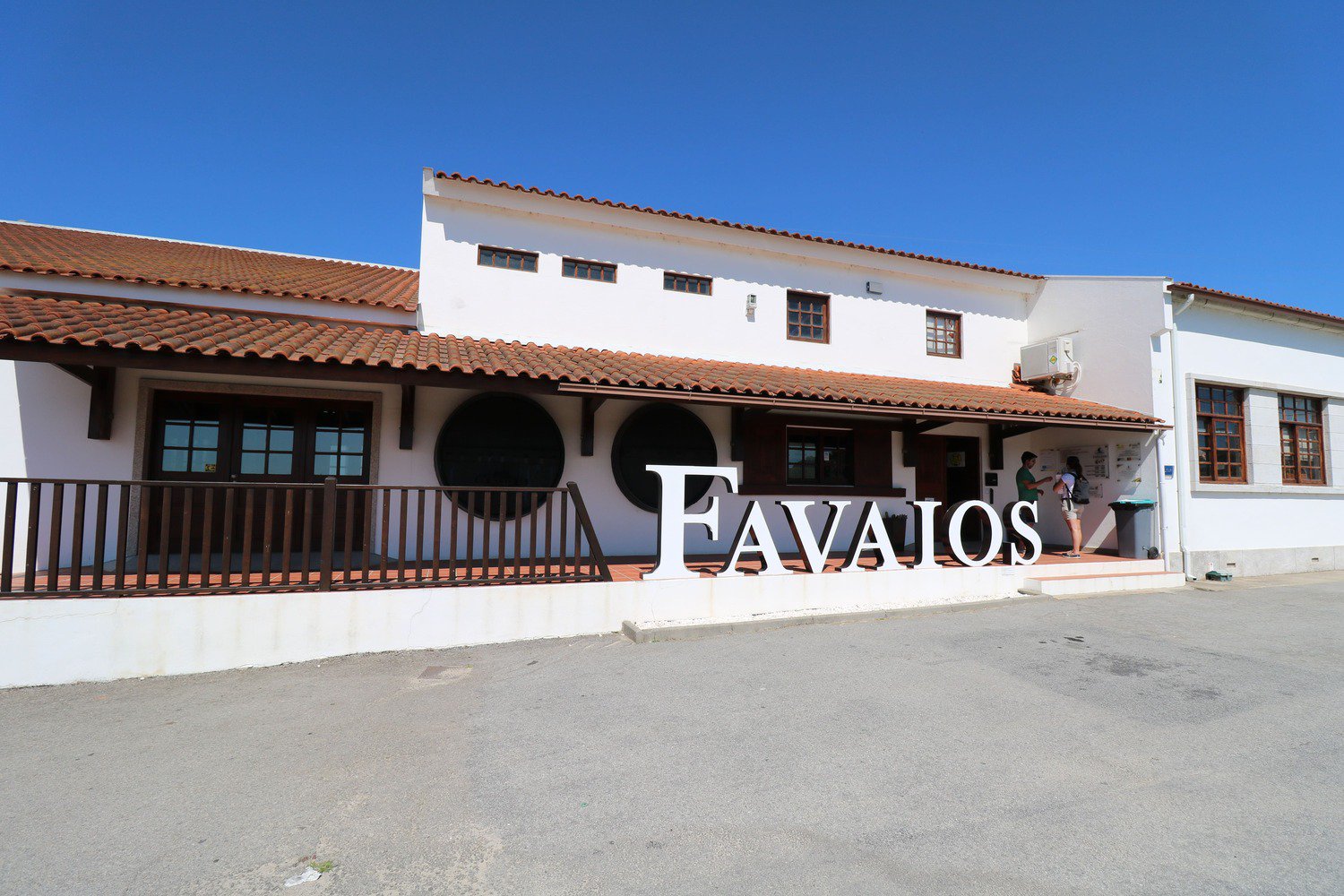 Adega Cooperativa de Favaios
Adega Cooperativa de Favaios
Founded in 1952, one of the most prestigious wineries in Portugal.
Sobre a Adega Cooperativa de Favaios
Born in 1952, the Adega Cooperativa de Favaios gathers the plans and dreams of several generations who sought to raise the name of Favaios through its association with the famous grape variety Muscat Galician white, endowed with a sweetness that reflects the beliefs and values of a small town that reached the rest of the world, driven by an unmatched belief.
Located within the demarcated wine region of Alto Douro, the space of the Adega Cooperativa de Favaios is prepared to transport all those who visit it to a history of experiences, dreams and hard work, unwavering in the face of tremendous difficulties imposed, with the final product, the famous Moscatel of Favaios, to be the stage for tastings expressly prepared to discern the different flavours of this intricate product, created there, but appreciated worldwide.
Serviços e Atividades Ligadas aos Vinhos
Visit to Cellar and Museum
Visit to the cellar and the cellars, with a later tasting of the delicious wines that compose it, accompanied by a visit to the local museum that tells the story of the bread and wine of Favaios.
Wine and Cheese Harmony
Muscat wine tasting with specially selected cheeses to enhance the experience.
Customised Programme
A tailor-made programme that includes jeep tours, boat trips, picnics, lunches, wine tasting and countless other experiences.
Morada e Contactos
Location
Lugar dos Pousados
5070-265 Favaios